Until the redevelopment of
Kingshurst Village Centre (The Parade)
is accomplished the council will not have a permanent office.
All correspondence should be addressed to the clerk to the council.
Members of the public are welcome to attend all council meetings
In the event of there being any Covid19 restrictions in force
please contact the Clerk to register your attendance.
The next Council Meetings will be held on
Thursday 14th October 2021:
Finance Committee @ 6.30pm

Full Council @ 7.00pm
at the Seeds of Hope, Overgreen Drive, Kingshurst, B37 6EY

-----------------------------
The agenda, minutes of the previous meeting and all other relevant documents
will be available to view and download at least three clear days
prior to the date of a meeting
Download PDF copies of relevant documents here:
Download PDF copies of relevant documents here:
Agendas & minutes of previous meetings along with other historical documents

can de found in the 'Archive' section of this website
Parish News Letter - Summer 2021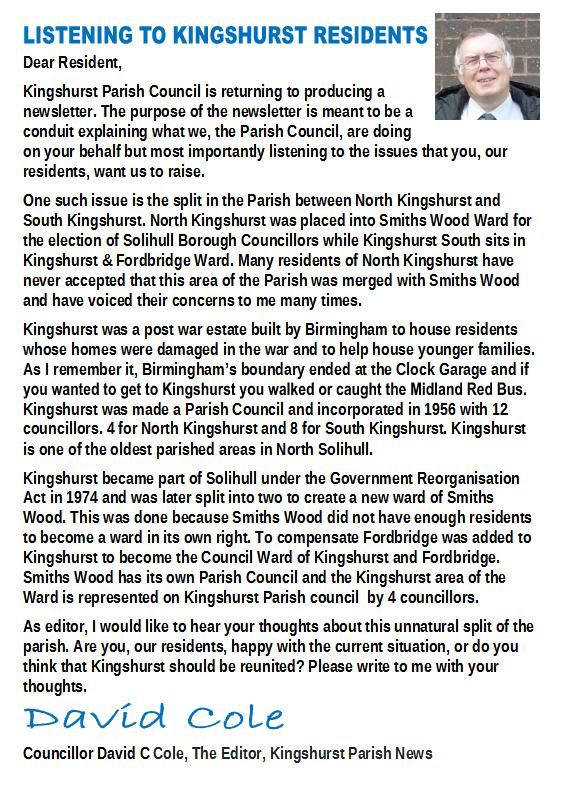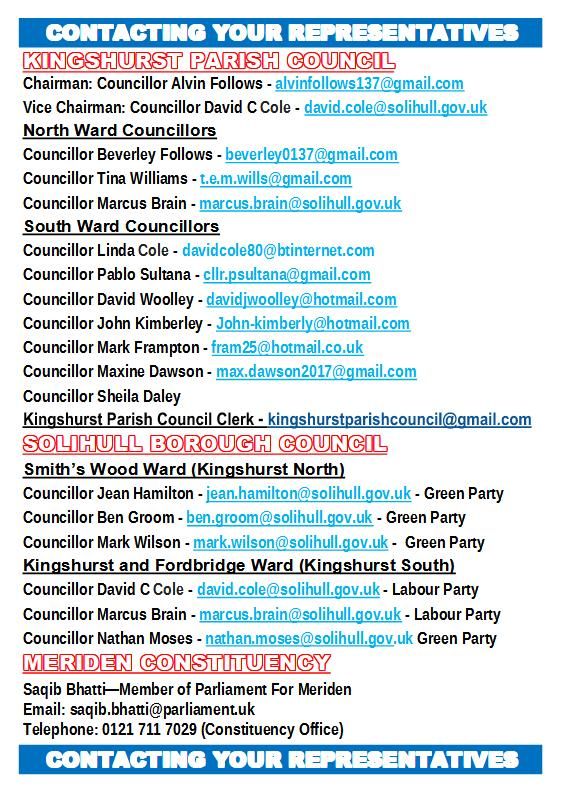 Download a copy of the News Letter here
A copy will be delivered to all Kingshurst households over the forthcoming weeks

The results are shown below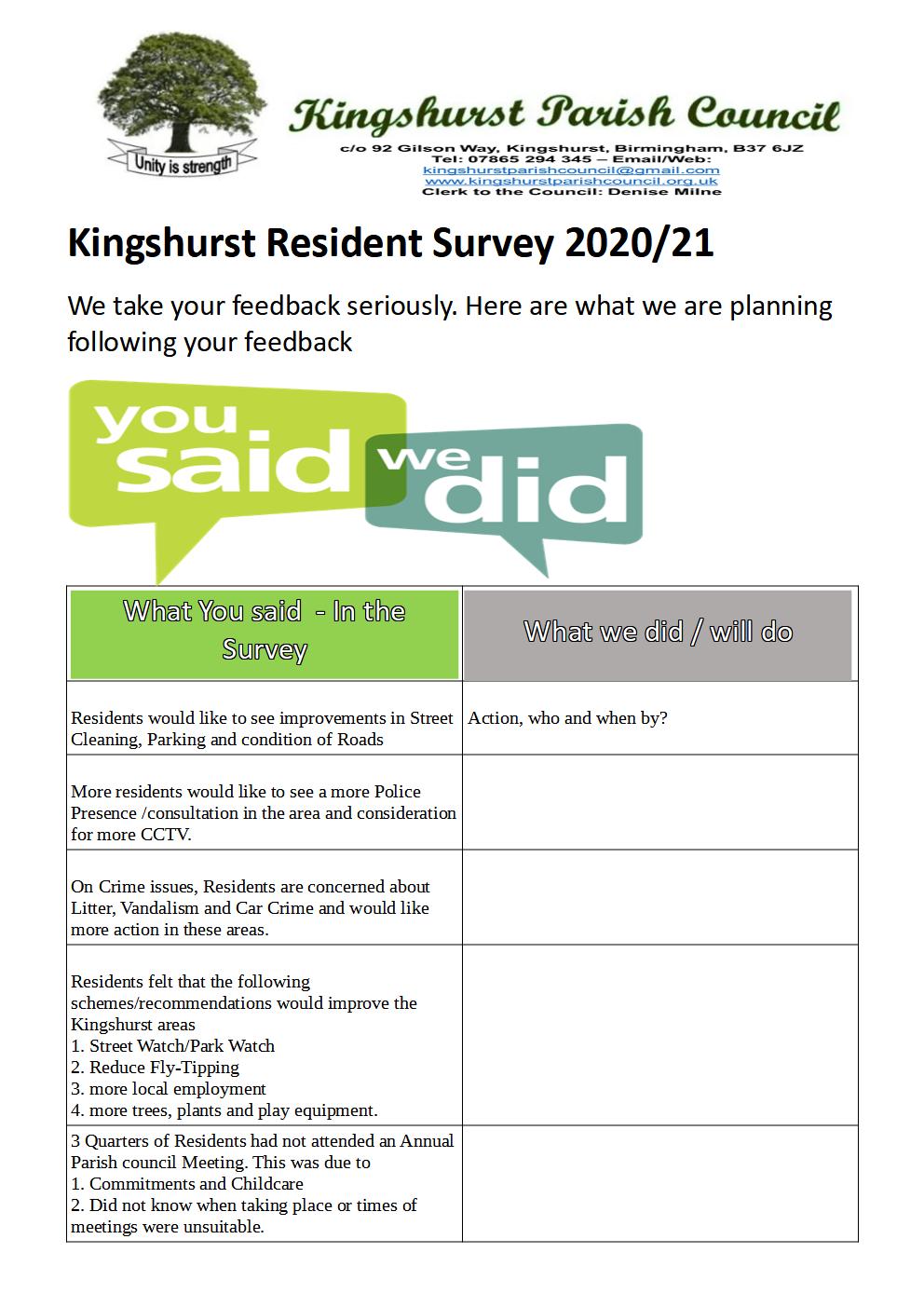 Download a copy of the survey results here: